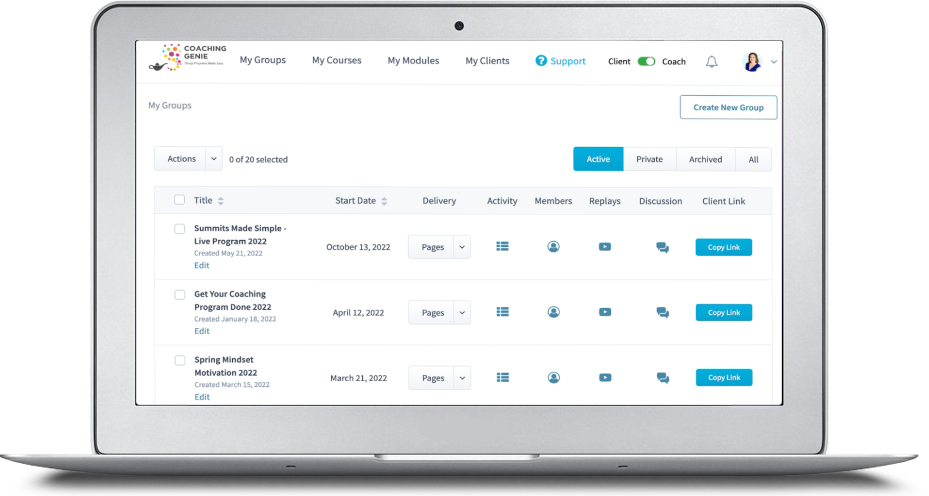 This Software Will Turn You Into the Most Organized Coach on the Planet!
Coaching Genie simplifies and automates all of your admin and manual tasks to make program creation, delivery, and management easy!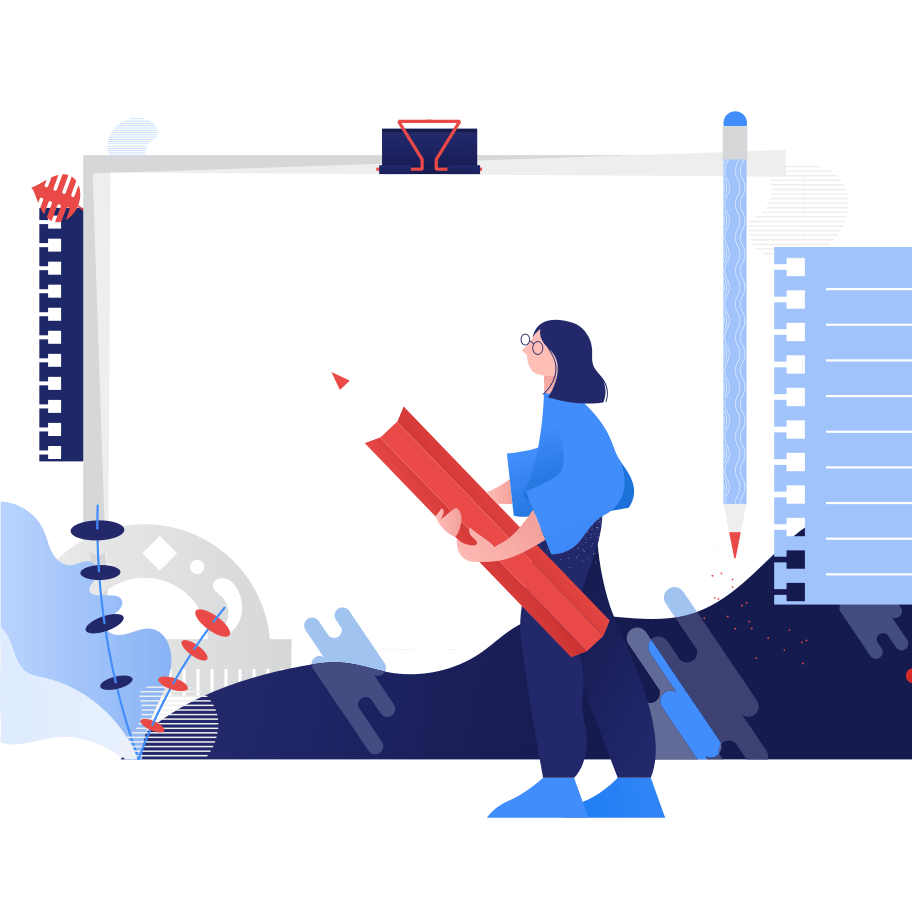 Program Creation Your Way!
Offer your programs as group coaching, 1-on-1 coaching, evergreen, rolling enrollment, e-coaching, self-paced courses, or mastermind group. Coaching Genie works with any coaching style or business model.
Simple Content Creator
Create your modules using our full-featured content editor where you can add videos, audio, PDFs, links, images and any other documents.
Call Scheduling with Automated Email Reminders
Easily create your call schedule and Coaching Genie will automatically send email reminders to your clients or group members. No additional software is required.
Content Repurposing
You can create new programs by repurposing any previous modules to build as many programs or courses as you want. Add your content once, then use it over and over again.
Customized Curriculum
Create a custom curriculum for individual members of your groups based on where they are in their journey. Clients can have their own "training tracks" to fit their needs.
All-in-One Coaching Dashboard
Easily manage your clients, schedule, modules, and clients' activity in one place – your coaching dashboard. Create new programs and set up new groups in minutes by answering a few simple questions.
All-in-One Client Dashboard
Each program comes with its own unique "magic" link for quick and easy access. Clients have one place to access all of your program materials, journals, weekly check-ins, and schedule.
Automated Content Delivery
Modules are released automatically based on the start date you enter. You can also customize the module release dates at any time to make sure your clients get the content they need, when they need it.
Replay Publishing
Easily publish recordings of your coaching sessions or group calls and instantly notify your clients. No additional email software required.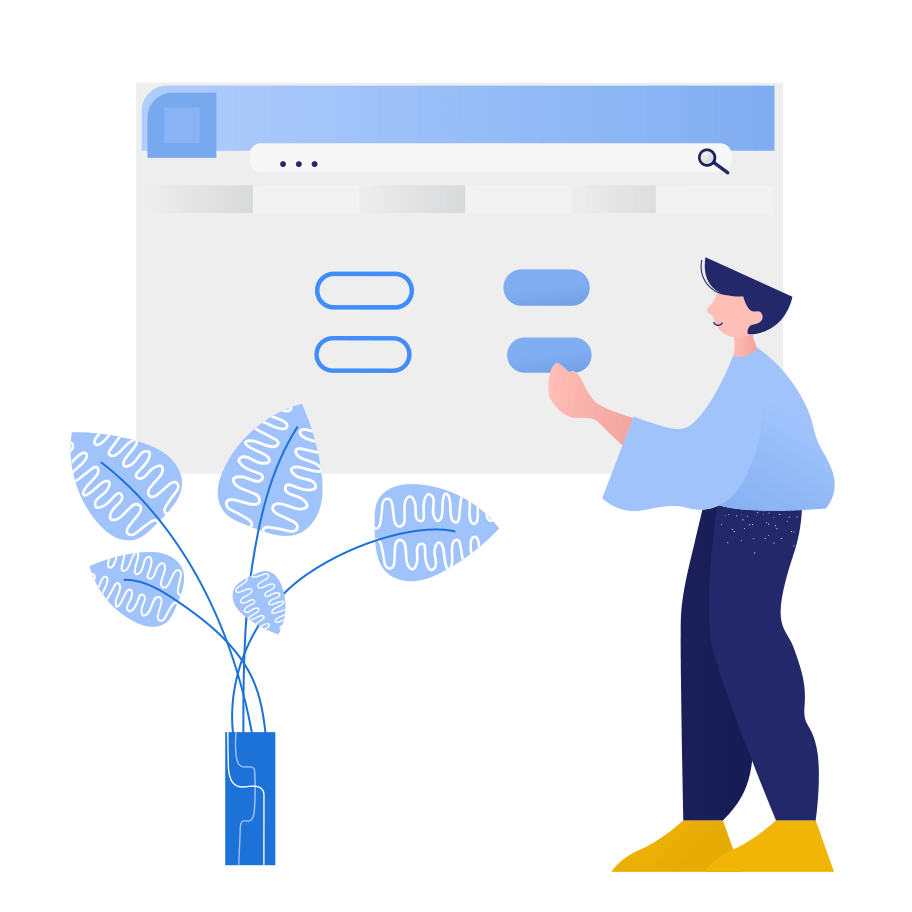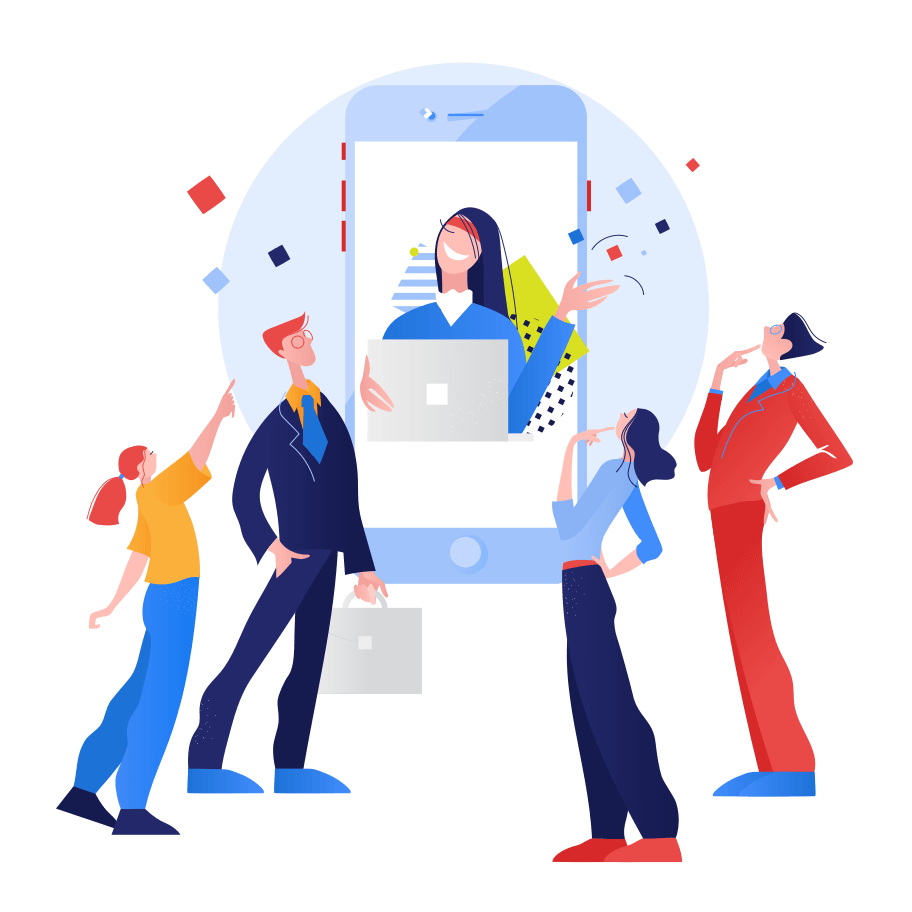 Progress Monitoring "At a Glance"
Collect homework and provide feedback using weekly check-in forms and client journals. Know exactly how your clients are doing, notice who is falling behind and where they get stuck. Catch them before they "drop the ball."
Self-Assessments, Quizzes, and Forms
Create multiple-choice quizzes, self-assessments, and intake forms to learn more about your clients or measure their progress.
Accountability Groups
A Collaboration feature allows you to form accountability groups, study groups, and smaller support groups in your programs.
Group Contests
Set the dates of your contest, choose the actions you want to track, and then watch the leaderboard. A great feature for increasing group engagement and implementation.
Discussion Forum
Each group comes with a Discussion Forum in case you want to keep your conversations within Coaching Genie instead of using a full-of-distractions social media platform.
Collaborate
Members can collaborate, share files, and interact with you and other group members. And you get to build relationships with your clients, not just teach your content.
Landing Pages to Sell Your Programs
Although Coaching Genie is not a marketing software or a CRM, you can create simple landing pages to sell your programs using Stripe. Just enter the title and description of your program, set the price, and you get a page where prospects can join your program.
Unlimited Tech Support
Customer support is our greatest pride and focus! We offer world-class support through our Help Desk, private Facebook group, and twice monthly training webinars. We also offer support to your clients any time they have access issues or need help using the platform to access your programs and courses.
Team Coaches and Moderators
You can assign group moderators in any group – super helpful if you have multiple coaches on your team.
Custom Branding
Brand each of your programs with its own logo. You also have an option to use a custom domain ("white label") to hide the Coaching Genie branding.
Simple Software Integration
You can easily connect Coaching Genie to any other tool or software using a simple "client link." No complex integrations. Launch a group coaching program without having to figure out the tech and delivery details.
Empowering You to Succeed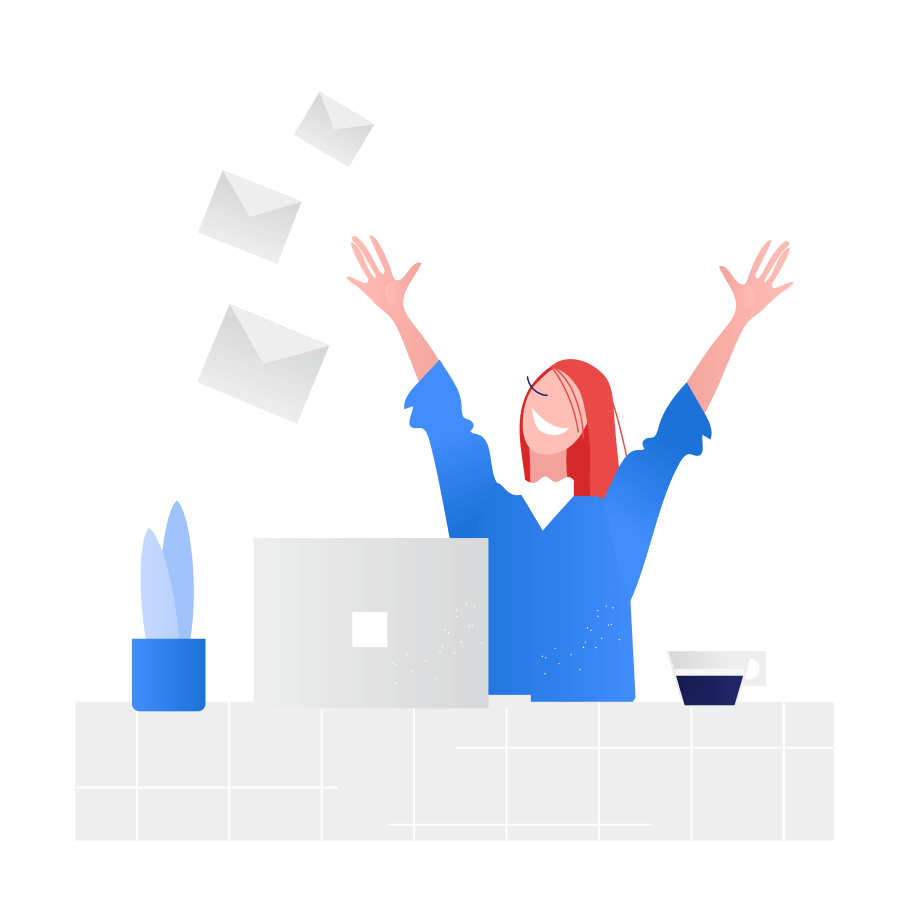 More reasons why customers love Coaching Genie!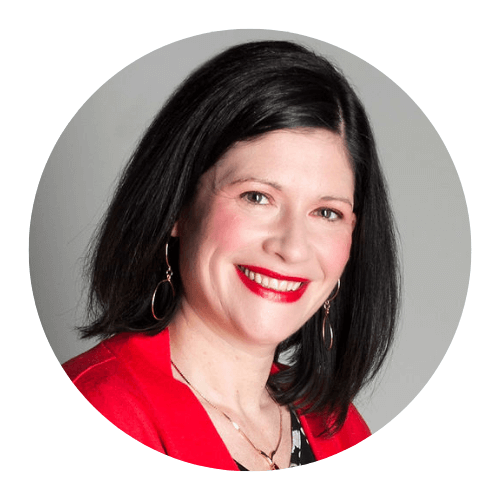 "Having a streamlined platform where I can schedule coaching calls, have built-in email reminders, track my clients' activity, and collect homework saves me a lot of time, while also making the user experience better for my clients."
Celia Faye Meisel, Sales Trainer & Business Strategist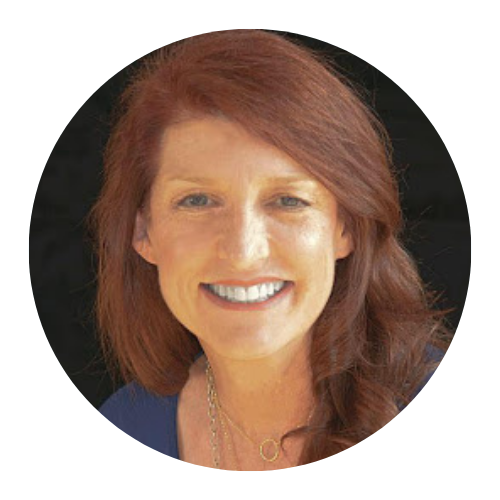 "I can do so many customized things for my clients with Coaching Genie. I can individualize my courses without doubling or tripling my work. I can pre-schedule all my live calls. Once I set it all up, I just show up and coach."
Doreen Steenland, Living Full Life Coaching, ICF certified Coach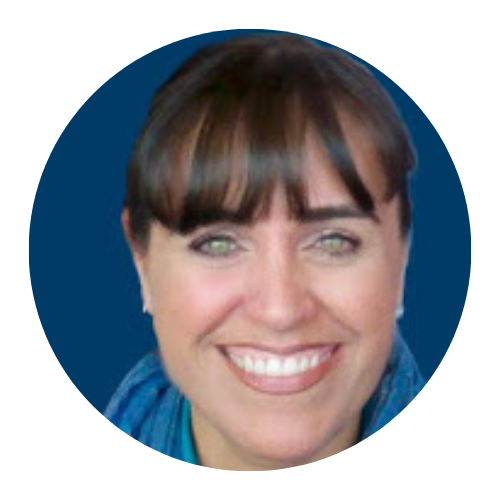 "I'd been struggling with everything I needed to do when new clients signed up in the past. Now all the welcome information is immediately delivered and I don't have to do anything. Coaching Genie makes it so easy to be a professional coach."
Cristie Sandoval, Financial Coach
Use the magic of Coaching Genie to create your own money-making coaching portal.