As a coach, you might have thought about how to create multiple streams of income and whether it's right for your coaching business. But let me ask you this.
How often do you find yourself feeling like you are leaving money on the table in your business?
And wouldn't it be great if clients had different options for working with you?
In this article, you'll learn the different ways that you can create multiple revenue streams for your coaching business and package your expertise.
You will learn:
Why it's important to have multiple revenue streams
Why it's crucial to diversify your coaching offers
10 ways to create multiple coaching income streams
So let's dive right in!
Why is it important to have multiple revenue streams?
While booking out your coaching practice with clients is amazing, the truth is, you only have 24 hours in a day just like everybody else. Soon enough, you'll realize that you no longer have the bandwidth to serve more people, and you'll eventually top out your income.
You may also find yourself burnt out from the daily routine of 1-on-1 coaching calls and craving something more, especially if you have a creative mind.
Or perhaps you simply want to generate revenue even when you're not coaching?
This is why it's a smart move to start planning and creating a strategy on how to create multiple streams of income for your coaching business.
Creating different ways for clients to work with you allows you to have cash flow coming in more consistently.
Benefits of having multiple revenue streams for coaches
Maybe you're happy with what you're currently bringing in each month as a coach. Some coaches don't have any desire to build a coaching empire and that's totally fine.
But what if you want to really grow your business? This is why diversifying your offers is so crucial as a coach.
Having multiple revenue streams allows you to:
Take the pressure off of working 1-on-1 with clients. You can only work with a handful of private clients, so having different offers allows you to work less and have time for other things, such as taking that much-needed beach getaway.
Reach a bigger audience and serve more clients. You can actually work with more people and not necessarily work more hours. By creating offers for groups, more clients get access to your expertise and you actually get to work less. That's certainly a win-win!
Have financial security. Having cash flow coming in from different sources in your coaching business is so important especially when unexpected life events happen.
How to Create Multiple Income Streams for Your Coaching Business
Here are a few coaching offers you can create to make sure you always have income coming in:
1-on-1 coaching packages – This can be a number of sessions or a number of months where you set individual goals and help your client achieve them
Evergreen programs – Courses or digitally delivered trainings, do-it-yourself products
Live group coaching programs – With weekly live group calls, a combination of content, coaching, and community. A typical coaching program might sell for $500 to $5000 for a 3-month program depending on your topic and your target audience
Mastermind groups – Typically for business owners who are working on similar goals or belong to the same niche or industry. Some masterminds sell for as much as $25K a year, so it's a very lucrative kind of program.
VIP Days – One day intensives where you work with 1 client or a small group of clients to complete something specific. You can sell VIP days as a stand alone offer or include it in another coaching program or package. VIP days are very lucrative because you can sell them for as much as $1000-$10K a day depending on your niche and your experience.
Coaching clubs – Membership-based coaching groups, $47 to $297 a month, weekly or monthly live calls. Some content is usually included, and even a live or virtual retreat once a year.
High-end mentoring programs – $10K to $100K a year small group programs with weekly or monthly calls, definitely some in person retreats, probably would be delivered virtually now
Virtual Retreats – 3-day experiences conducted online, usually in combination with live calls, small breakout sessions, journaling, meditating, and other guided activities for completing some type of project; you can sell virtual retreats for anywhere between $500 and $5K per client
Virtual coaching programs – Journal-based or email-based, no live calls, all communication is done through journals or email
Certifying or licensing others in your "signature method" – If you want to take your coaching business to the next level, creating your "signature method" is the answer. Your clients will go through your program, get certified, and have the license to deliver it to their own clients.
The underlying theme of these offers is this: You're packaging up your expertise and teaching your own process so your clients go from point A to point B.
Start building your multiple streams of income the easy way!
To start creating your own suite of coaching offers, you need to create ONE thing first – your own coaching program, training, or process.
You need to have a program first, which you can then deliver to 1-on-1 clients, as a live group program, as an evergreen program, as a VIP day, or as a virtual retreat.
With the magic of Coaching Genie, you can easily set up your offers without having to worry about complicated tech.
Watch a FREE demo today and discover your one-stop-shop for your content, coaching, and community.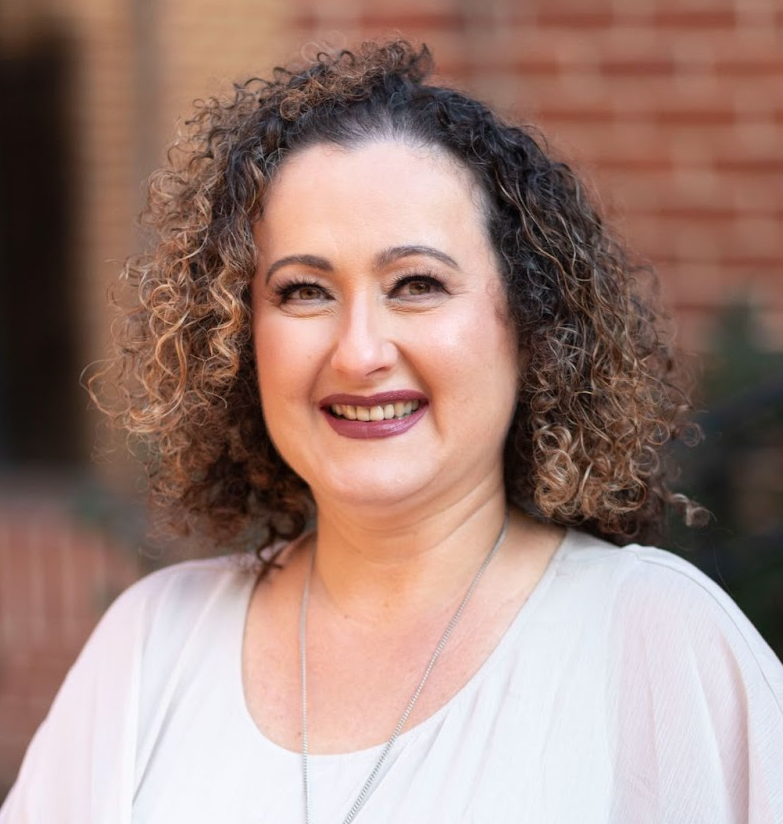 Milana Leshinsky is the author of two books, "Coaching Millions" and "Simplicity Entrepreneurship", and the originator of the telesummit. She is also the creator of Coaching Genie, a coaching platform that allows you to deliver coaching programs and scale your business with simplicity. She's passionate about helping coaches, authors, and speakers leverage their expertise through creating programs and overcoming fear of technology. Milana came to the US as a music teacher from Ukraine almost 30 years ago. When she's not working on her business, Milana writes music and enjoys Latin ballroom dancing. To learn more, visit Milana's website at https://CoachingGenie.com